You've actually only completed the Trial app.
Step 1: Once you've completed the Trial, navigate back to your assessment invitation email.
Step 2: Find the download links for the full assessment halfway down the email. Check the name of the assessment you're required to download. Then, simply click on the correct download link for your device. The full assessment should take you about an hour to complete.

Step 3: When you follow the link to download the assessment on your computer, you will be presented with several different assessments you could download. Make sure the assessment you download is the same as the one in the invite. In this example, we are looking for Skyrise City.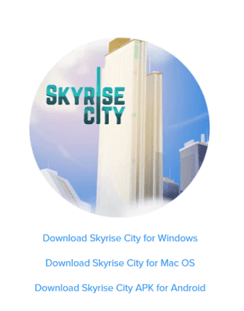 Step 4: Open the assessment, and log in using the same details that you used for the Trial. You can find these in the assessment invitation, just above the download links.
Step 5: Follow the instructions and complete the assessment. Good luck!
Unable to find a solution to your query in the Knowledge Base? Fill in a Candidate Support Form, and we'll be in touch within two hours.